Institute of Authentic English

Learning English the natural way

Sobre nosotros      Clases para niños de 3-6        Clases para jovenes de 7-12       Clases para jovenes de 13-16                Clases de gramática             Clases de conversación                                        Galería de fotos

Contact Us! (09) 8587 4132

information@iaearica.com


Many Aricans can read and write competently, but lack 

speaking confidence.  Our classes will push you toward functional spoken English with the guidance of a native speaker, for greater success at school or at work. 

Being able to read and write well does not equal conversational competence! Let us help you take the next step, and improve your ability to not only speak English, but hear and understand it with confidence.  

Of course, the best way to improve speaking and listening skills is to listen to and speak with a native speaker, as well having 

opportunities to practice speaking in contexts that reflect real life usage.

Our classes focus on correcting pronunciation for clear speech, practicing speech in pairs and groups, as well as listening to many dialects of native speakers through various listening activities.

Because the maximum number of students in this course is 13, you will have plenty of opportunity to recieve feedback from the course instructor, and personal attention.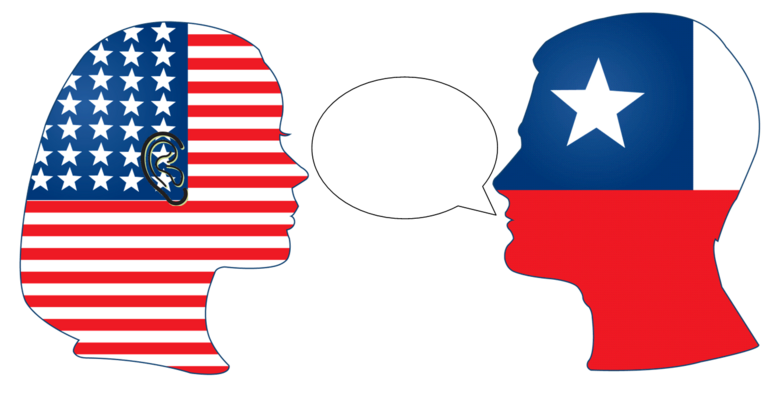 Muchos ariquenos pueden leer y escribir competentemente, pero tienen una falta de cofidencia cuando lo tienen que hablar. Nuestras clases te empujaran a tener una conversación funcional en inglés con la guia de profesores angloparlantes nativos para un mayor éxito en tu colegio, Universidad o en tu trabajo.

Poder escribir y leer no es igual a poder conversar en inglés! Dejanos ayudarte a tomar el próximo paso y mejorar tu habilidad de no sólo hablar inglés, pero escucharlo y entenderlo con confianza.

Por supuesto, la mejor forma de mejorar el hablar y entender el inglés es escucharlo y hablarlo con un angloparlante y también tener la oportunidad de practicarlo en un context que refleje la vida real en el cual se usará.

Nuestras clases están dirigidas a la pronunciación para una conversación clara, practicando en parejas o en grupos, como también escuchando diferentes dialectos o accentos a través de actividades para escuchar. 

Porque el máximo de estudiantes en este curso es 13, tendrás una abundante oportunidad de recibir retroalimientación directamente de tus profesores, el como vas y una atención personal.